S.W.A.G.
**Rescheduled**
SWAG is headed to Waterloo!Students are invited to join the FBC Youth Group as we attend the Get Air Trampoline Park in Waterloo on March 26, 2022!
If you are planning to attend, please meet us in the Faith Baptist church parking lot that day at 8:00 am. The bus will be leaving the church parking lot promptly at 8:30. We are expecting to return to the church around 2:00. We will have your student contact you when we leave the event with a more precise return time.
A completed permission form will be required for every student who is attending the event. There is also an online waiver from Get Air that will need to be completed for each student. Links are provided below.
The cost for the event is $30 and will be used for two hours of jumping, jump socks, and lunch.
FBC Permission Form                               Get Air Waiver
---
Youth Worship Service
March 27, 9:30 am
This is a really special service for youth group and one of my favorite services of the year. For this service our youth group will be integrally involved. We will be serving as ushers, greeters, and even on the worship team. This year we are additionally blessed to have one of our seniors taking the stage to deliver a devotional message for us! This is going to be an amazing morning that you don't want to miss!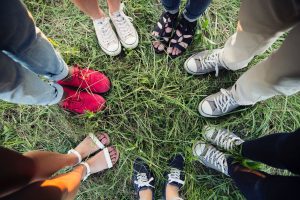 In the Youth ministry at Faith we try to engage the junior high and high school in bible-centered instruction that they can use in their day to day life.  We understand it is a challenging time for our youth and we help them to develop Christ centered skills to meet it head on. this includes a Sunday School class and Wednesday night activities for grades 7-12.