Upcoming Events!
This Wednesday, October 27, is going to be a meeting that you don't want to miss at FBC!
We are going to start our evening with the second round of voting for our new group name (sample ballot below).
Once our voting is complete, we will be going out to play car tag!!
Car Tag Rules:
This game is played like hide-and-seek with cars and does not include any actual tagging
All vehicles involved will be driven by our adult youth group leaders
All applicable laws and rules of the road will be followed during the game
The boundaries for the game will be the city limits of Hampton
Students will ride with and help direct leaders to possible hiding spots
Sample Ballot: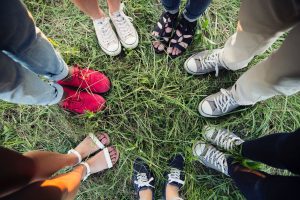 In the Youth ministry at Faith we try to engage the junior high and high school in bible-centered instruction that they can use in their day to day life.  We understand it is a challenging time for our youth and we help them to develop Christ centered skills to meet it head on.  There is a Sunday School class and Wednesday night activities for both Junior High (CIA) and Senior High (Aftershock).