Staff
Pastor Dave's journey with Christ began as a child when he placed his faith in Jesus Christ as his Savior. He was baptized at twelve years of age and surrendered his life to the Lord Jesus when he was sixteen. He received the call to the pastoral ministry when he was thirty. He has been in the pastoral ministry for over 25 years and the Senior Pastor at Faith since 2006. He loves to teach the scriptures so they become practical to people. His greatest joy is to see Christ-followers growing in their faith and sharing their lives with others, especially those who do not know Jesus. Dave's education includes a Bachelor of Science in Industrial Education from Iowa State University and a Master of Theology from Dallas Theological Seminary. Pastor Dave will be retiring at the end of May, 2022.
David Koenigsberg
Senior Pastor
641-456-4887 extension#13
Pastor Dustin's faith journey has been anything but clean and neat, with the most important highlight being that he recommitted his life to Christ in December 2016, and he was baptized in 2017 on Good Friday. In 2018, he transitioned out of a career in Law Enforcement and started down the path to ministry with his wife and four children as his greatest source of encouragement. He has a passion for working with kids and young adults and seeing them grow closer to Jesus.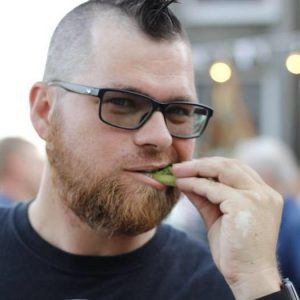 Dustin Byrnes
Associate Pastor of Family Life
641-456-4887 extension#12
Brenda joined the staff in 2018 as Administrative Assistant. Brenda began journey of faith in Christ at the age of 12. She has tried to use the gifts God has given wherever He has placed her in life. Brenda attended Central College in Pella, IA, and graduated with a BA in K-12 Music Education. Her most fulfilling positions have been as wife and mom.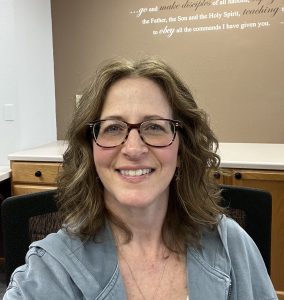 Brenda Van Horn
Administrative Assistant
641-456-4887 extension#10
John works full time for the US Postal Service as well as being a part-time custodian here at Faith. He and his wife, Tina, have 4 grown children, and greatly enjoy their grandchild.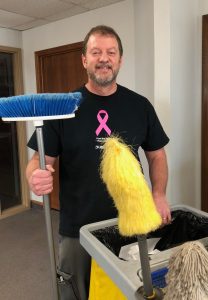 John Craig
Custodian