Staff
Rob Anderstrom moved from Saint Paul in the summer of 2022 to lead Faith Baptist as senior pastor. From an early age, God has stirred in Rob's heart an earnest desire to know and serve him. Rob received his Bachelor's Degree in Pastoral Ministry from University of Northwestern in Saint Paul and his Master's of Divinity at Bethel Seminary in Saint Paul. His wife and young daughter bring him much joy to his life! His favorite passage from Scripture is out of Ephesians chapter 2 where these words can be found:
"But because of his great love for us, God, who is rich in mercy, made us alive with Christ" (Ephesians 2:4-5a NIV)
"Consequently, you are no longer foreigners and strangers, but fellow citizens with God's people and also members of his household" (Ephesians 2:1 NIV)
Rob is thrilled to be made alive by Christ's love and mercy, and to be a part of his family here at Faith Baptist in Hampton.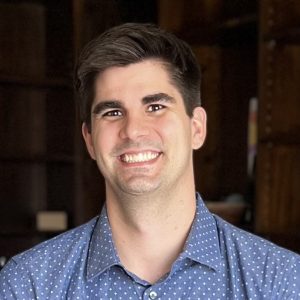 Robert Anderstrom
Lead Pastor
641-456-4887 extension#13
Pastor Dustin's faith journey has been anything but clean and neat, with the most important highlight being that he recommitted his life to Christ in December 2016, and he was baptized in 2017 on Good Friday. In 2018, he transitioned out of a career in Law Enforcement and started down the path to ministry with his wife and four children as his greatest source of encouragement. He has a passion for working with kids and young adults and seeing them grow closer to Jesus.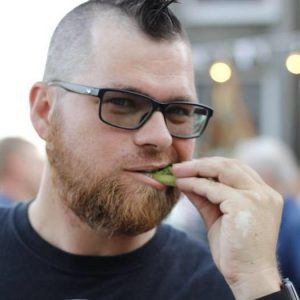 Dustin Byrnes
Associate Pastor of Family Life
641-456-4887 extension#12
Ashley Wrich has recently joined the staff as Worship Director. She is passionate about reflecting the Lord's heart through music and is looking forward to watching the Spirit move in powerful ways. Ashley gave her life to the Lord at age 10, and was baptized on September 7, 1997 by her father in the Iowa River. She began to wholeheartedly serve the Lord in college, the Cincinnati College-Conservatory of Music, where she earned her BA in PreK-12 Music Education. Ashley married her Jr. High sweetheart in 2009, and together they have 5 amazing children! Her office door is open and coffee is available!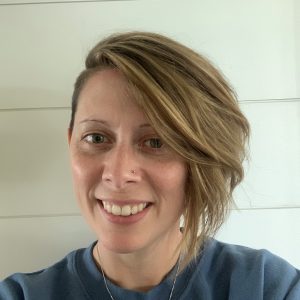 Ashley Wrich
Worship Director
641-456-4887 extension#11
Brenda joined the staff in 2018 as Administrative Assistant. Brenda began journey of faith in Christ at the age of 12. She has sought to use the gifts God has given wherever He has placed her in life in order to serve others. Brenda attended Central College in Pella, IA, and graduated with a BA in K-12 Music Education. Her most fulfilling positions have been as wife and mom.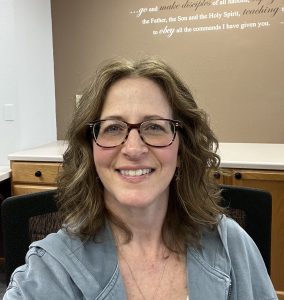 Brenda Van Horn
Administrative Assistant
641-456-4887 extension#10
John works full time for the US Postal Service as well as being a part-time custodian here at Faith. He and his wife, Tina, have 4 grown children, and greatly enjoy their grandchildren.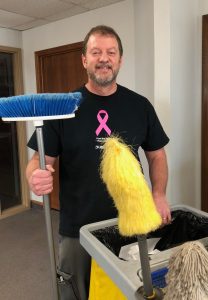 John Craig
Custodian